Construct a Career with Impact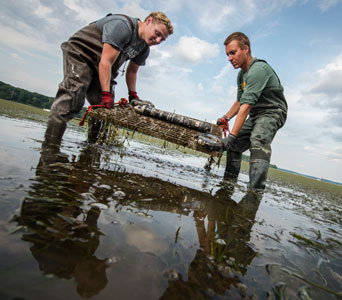 Our graduates create the world's fabricated spaces. At Mason, you'll learn to design and develop the interrelated infrastructure that keeps our water clear, enables us to travel, and provides the safe shelters in which we live and work. 
You'll understand theoretical and practical principles, and the best practices surrounding the latest technology and innovation.  
Your studies could involve the use of virtual reality, artificial intelligence, robotics, and remote sensing, to improve construction safety, identify structural deficiencies, and predict changing weather patterns. 
And the potential effects of climate change and other environmental issues will be a major part of your program.
Networks and Connections 
Mason's CEIE department has a close relationship with the industry in the Washington, D.C. area. 
Faculty members conduct research for government agencies and the contractors who support them, including: 
Our connection with these organizations puts you in position to land prestigious internships and jobs. When they need someone to fill a skilled role, they call us.
Research 
We seek ways to mitigate damage from natural disasters, experiment with innovative building materials, and look to data analytics to improve efficiency and sustainability. Our areas of focus include: